Our Commitment to Diversity
We are in the people business. Those people, regardless of race, sexual orientation, religion, age, gender, disability, or any other dimension of diversity help to create a culture that we are proud of. One that is inclusive, that is respectful, that attracts and cultivates talent from any and all backgrounds to contribute to the success of our clients. We value the individuals in our group that work together to align talent to grow businesses and change lives.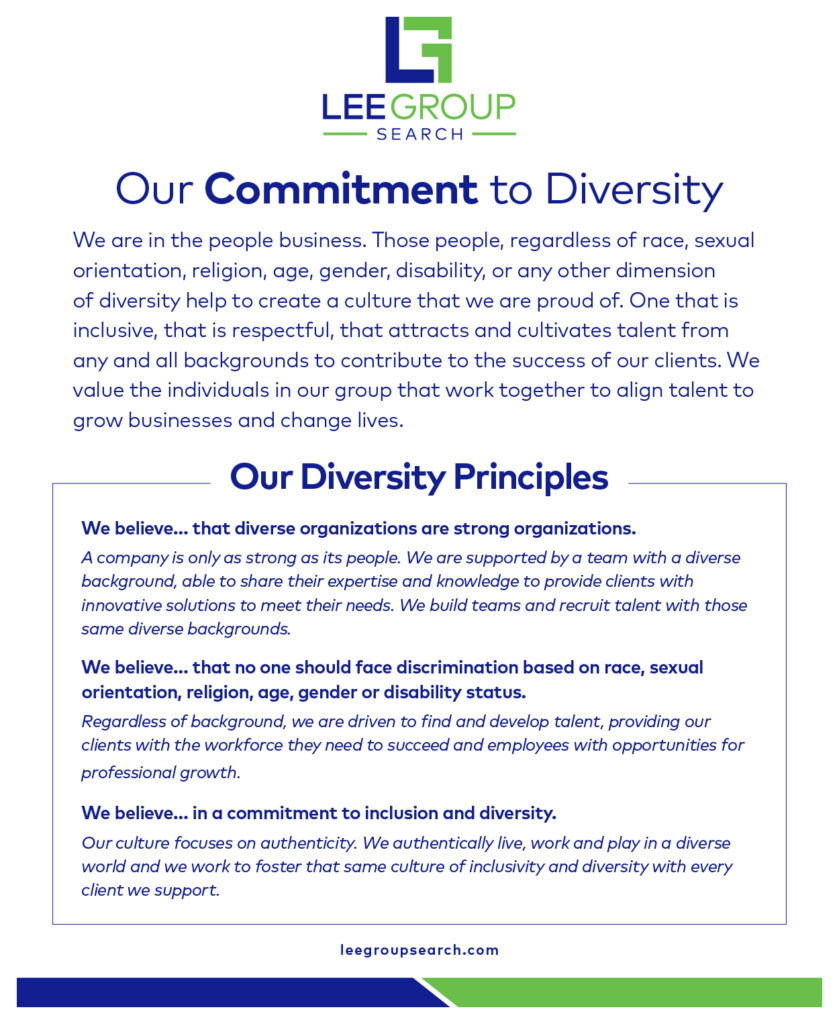 We believe… that diverse organizations are strong organizations.
A company is only as strong as its people. We are supported by a team with a diverse background, able to share their expertise and knowledge to provide clients with innovative solutions to meet their needs. We build teams and recruit talent with those same diverse backgrounds.
We believe… that no one should face discrimination based on race, sexual orientation, religion, age, gender or disability status.
Regardless of background, we are driven to find and develop talent, providing our clients with the workforce they need to succeed and employees with opportunities for professional growth.
We believe… in a commitment to inclusion and diversity.
Our culture focuses on authenticity. We authentically live, work and play in a diverse world and we work to foster that same culture of inclusivity and diversity with every client we support.